Principal Research Chair, Palliative and End of Life Care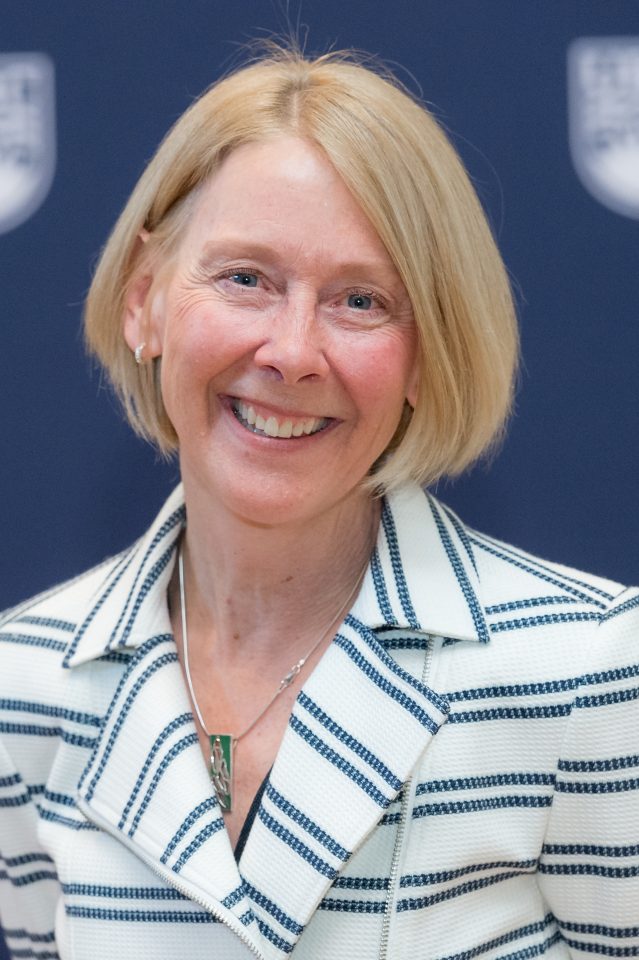 Barb Pesut
Barbara Pesut is a Professor in the School of Nursing at UBC's Okanagan campus, and she currently holds the Principal Research Chair (Tier 1) in Palliative and End of Life Care. Her research interests include palliative care, rural and remote care, and medical assistance in dying. Barb's nursing clinical background was in palliative and critical care. During her spare time, Barb enjoys skiing, riding and hiking with her dog, Ellie.
Read more about Barb here.
Research Assistant
Rowena Dunlop
Rowena works as research assistant in the Health, Ethics and Diversity lab, contributing to several projects such as Nav-CARE. She is an undergraduate student in the UBC Okanagan Bachelor of Science in Nursing program. Rowena completed one year of general studies before transferring to Nursing. This background peaked her interest in anatomy and physiology, microbiology, and the array of experiences that make us human. In her free time, Rowena enjoys many forms of exercise, and textile arts. She aspires to be a master's prepared nursing researcher with the aim of improving public policy and creating resources to facilitate informed decision-making.
Graduate Students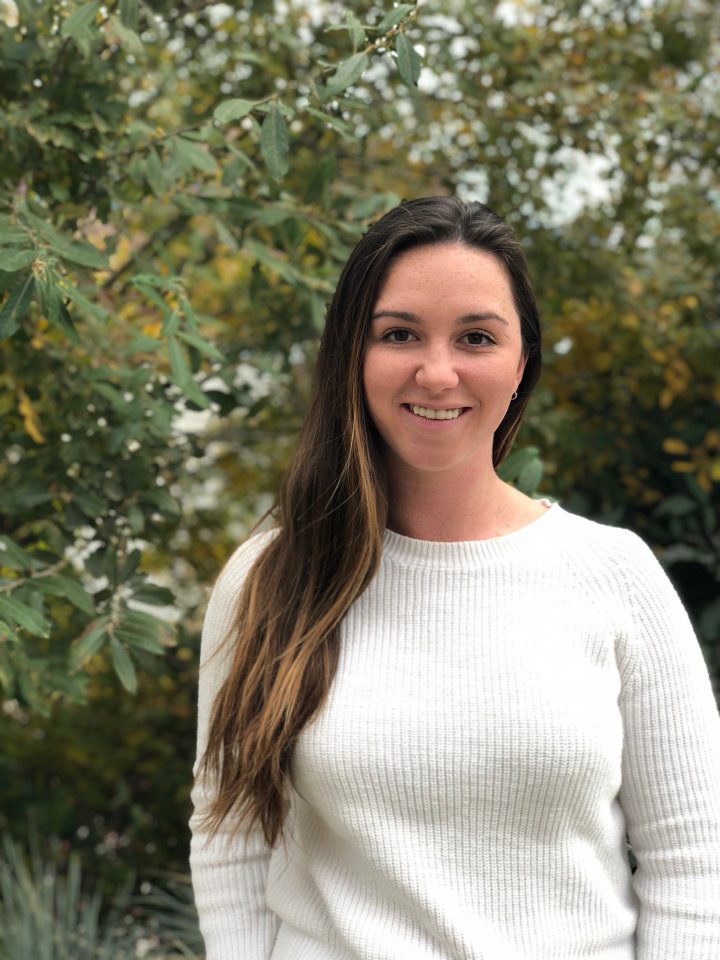 Paxton Bruce
Paxton Bruce is a research coordinator with the Health, Ethics and Diversity Lab working on the Nav-CARE project. Paxton has a Bachelor's in Child Studies from Mount Royal University and is a graduate student on campus. Paxton's experience includes research in early years physical literacy, risky play, and impact of the use of technology on undergraduate student education. Paxton also has experience in project coordination, community engagement surrounding social issues and in home service for multi-complex families. Paxton's research interests lie within leadership, engagement and building capacity of professionals and its impact on early childhood and family outcomes. Her academic and professional passions surround early brain science, family-centered care and the professionalization of the early childhood sector. Being new to British Columbia and the Okanagan, Paxton can be found exploring the beautiful scenery it has to offer.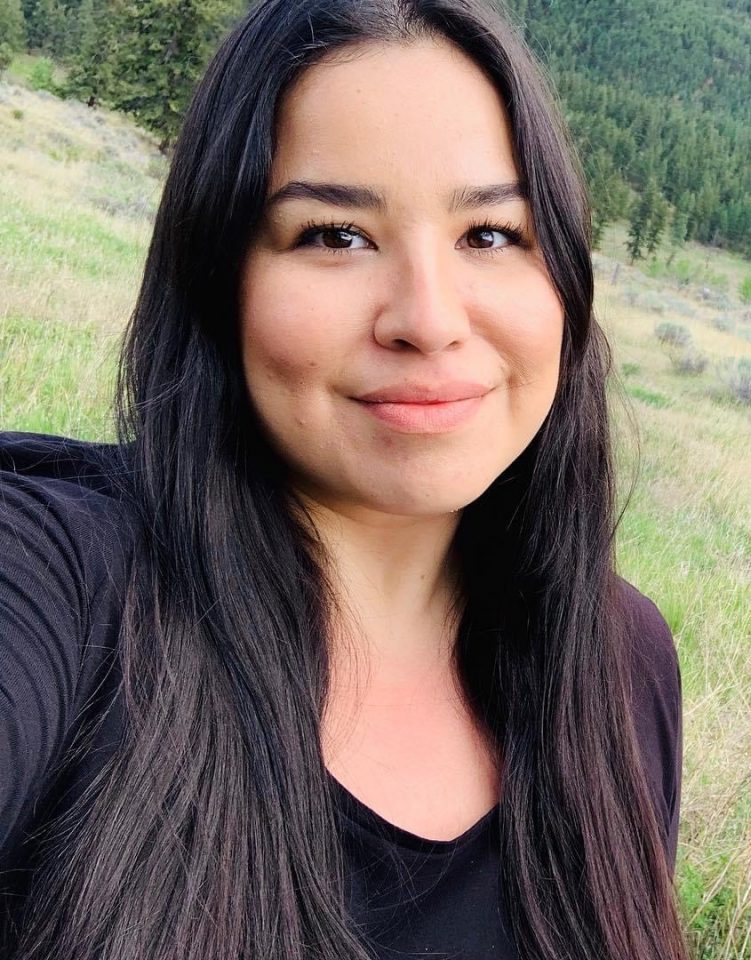 Cara Basil
Cara Basil, Secwépemc from Bonaparte, is the granddaughter of Residential School Survivors Tom and Irene Basil and daughter of Elaine Basil. Cara has a Bachelor of Arts in Sociology and Aboriginal Studies from Thompson Rivers University. Her professional contributions began as an Elected Councillor of Bonaparte, and expanded to leading initiatives in Community Planning, Education, and Health. These experiences influenced her research interests in trauma and healing, community development, and building capacity in healthcare within First Nations. Cara is excited to support the Nav-CARE project under the supervision of Dr. Barbara Pesut, looking at enhancing palliative care in Indigenous communities. In her spare time, Cara enjoys fostering holistic wellness, practicing Secwépemc culture and language, and spending time on the land.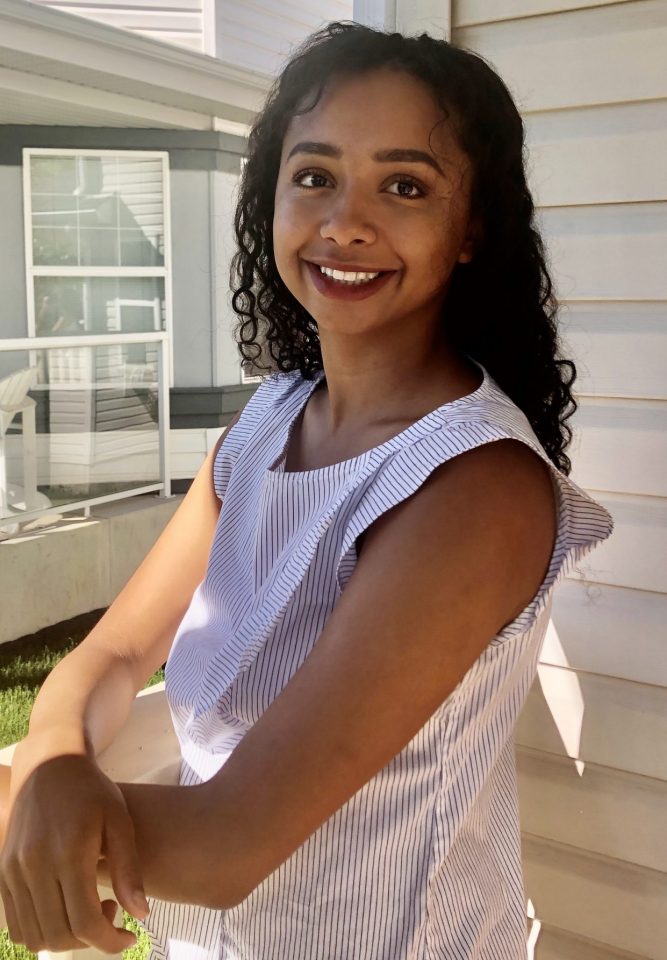 Robyn Thomas
Robyn is pursing a Master of Community Engagement, Social Change and Equity with the Health, Ethics and Diversity Lab at UBCO. She received her Honours in Neuroscience Bachelor's degree from the University of Calgary. There, her research experience centered around transformative pediatric health initiatives led by Alberta Children's Hospital. Robyn investigated genetic modulators of concussion outcomes in children and completed a thesis project that assessed the use of a rehabilitative robotic exoskeleton for a child with cerebral palsy. For her Master's program, Robyn intends to adapt the NAV-Care program for children in rural communities with diverse disabilities and conditions, as well as contribute to research in the area of pediatric palliative care. Robyn is passionate about community-based and interdisciplinary approaches in the health sciences. She envisions a career that shifts between patient-oriented clinical practice, action-orientated research, and health policy. In her free time, Robyn loves hiking with her family and friends and exploring the Okanagan valley.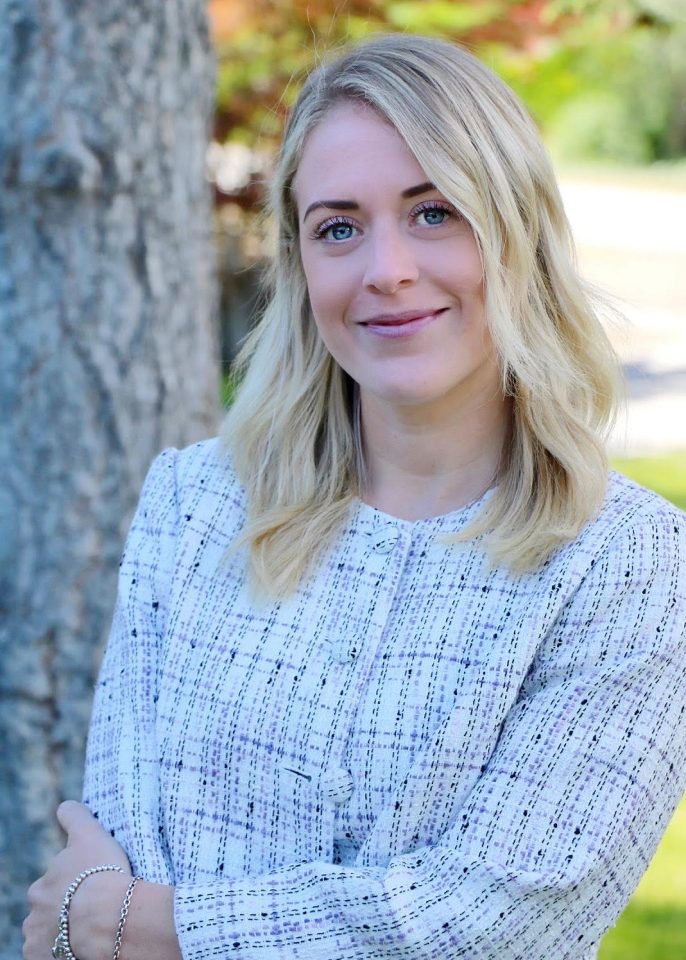 Madison Huggins
Madison is a PhD student at the University of British Columbia Okanagan in the School of Nursing. She is studying under the supervision of Dr. Barbara Pesut at the Health, Ethics and Diversity Lab. Madison's PhD work focuses on adapting the Nav-CARE program to address the needs of persons living at home with life-limiting illness, and dementia. While completing her PhD, she is also working as a Research Coordinator for the STRS-EOL project. She is a Canadian Frailty Network 2020 Fellow. Madison has a Master of Public Health degree with a focus on geriatrics and social inequities, Bachelor of Arts Honors degree, and Certificate in Criminology and Addictions. She has experience in various research positions at the Centre for Clinical Epidemiology and Evaluation, Vancouver General Hospital, BC Cancer, and the University of Saskatchewan. Madison is a published author in the Canadian Geriatrics Journal. Her most notable research has focused on examining advance care planning physician documentation and patient decision making in a home-based primary care service, as well as the use of robotic animal assisted interventions in improving the quality of life of patients with dementia in an acute care hospital setting. She also has project development experience with the Lake Country Health Planning Society, a non-profit, focusing on providing community supports to seniors and their caregivers. In her spare time Madison likes to bike ride, snowboard, run, play board games, read, travel and visit with friends and family.
Adam Fulton
Adam is currently pursuing his MSN at UBC Okanagan. His research focuses on exploring the experiences of registered nurses with assisted death. Adam has clinical nursing experience in cardiac and rural emergency care environments, and currently works as a Regional Lead with Interior Health's Primary Care Planning & Transformation team. Outside of work, Adam spends time riding his bike(s), hiking, and spending quality time with family and friends. 
Gail Nitta Crockford
Gail is currently pursuing her MSN at UBC-Okanagan. While being the gerontology program coordinator for international nursing students at Selkirk College, she began her thesis with a focus on experiences of nurse educators of international nursing students. She recently moved with her family to Iqaluit, Nunavut to explore the Canadian Arctic while continuing to educate nursing students online. Gail was born and raised in Washington, lived overseas in Asia, and settled in Canada where she is happily raising three wonderful children with her spouse.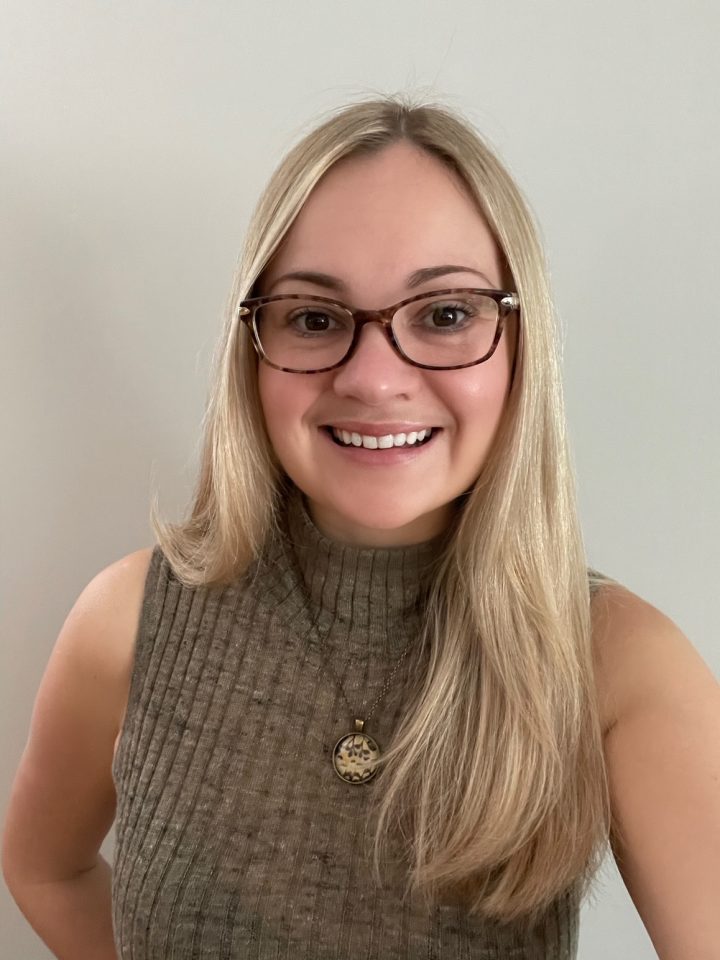 Jocelyn Schroeder
I grew up in Rossland BC and graduated from the BSN nursing program at Selkirk College in 2011. My background has been primarily focused on surgical and critical care, with work in many other areas of nursing including long term care, general medicine, end of life care, and clinical education. I have always had a passion for teaching and I love sharing the art of nursing with others, which I am able to do through my most recent role as an educator in the BSN program at Selkirk College. I am a second year graduate student at the University of British Columbia Okanagan campus in the MSN program research-based stream. My research focus is on nursing students and their attitudes towards Medical Assistance in Dying in the Canadian context. In my spare time I enjoy connecting with nature and participating in a variety of outdoor activities that the Kootenay community has to offer. 
Community Collaborators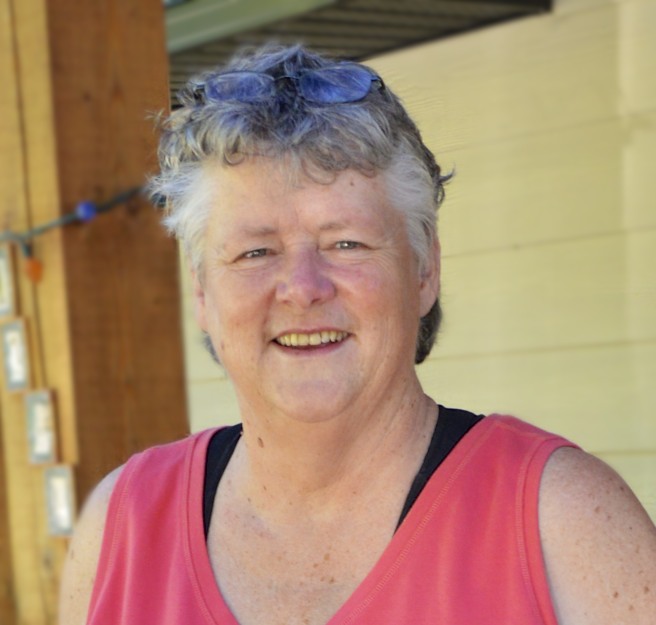 Brenda Hopper
Brenda Hooper has worked as a Registered Nurse (RN) in the Trail/Castlegar region for more than forty years and has extensive experience in end-of-life care. She has worked as a home care nurse, a LTC case manager, a community response nurse, the Trail Hospice Coordinator, and a grief counsellor (she received her Masters of Counselling in 2001). Brenda started working as the first TCARE Coordinator in 2012. As the Nav-CARE's nurse navigator coach, Brenda has a specific interest in this project since it is looking to support people in rural areas who are dealing with life-limiting illnesses. During her spare time, Brenda enjoys being active in her rural community.
Tammy McLean
Tammy McLean has been involved in nursing practice for 25 years and held the position as the Palliative Care Resource Nurse/Hospice Palliative Care Program Coordinator in the Trail area for 9 years. Tammy holds specialty certification in Hospice Palliative Care nursing from the Canadian Nurses Association and is active in co-facilitating educational events specific to palliative care aimed at RN's, LPN's and Physicians. Tammy has worked with Barb Pesut as the clinical lead for Phase II of the BC Nursing Research Initiative Project on Enhancing Capacity for a Palliative Approach in Rural Nursing: Educational Innovations for Nurses and Healthcare Assistants. Tammy is a Family Nurse Practitioner with a focus on End-of-Life and Palliative Care.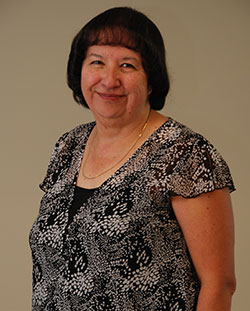 Gail Potter
Gail Potter has been a Registered Nurse (RN) for forty-three years and has two Masters degrees: a Masters of Divinity and a Masters of Nursing in Advanced Practice. She is currently a nursing instructor at Selkirk College and the program coordinator for two gerontology programs. Having also worked as a homecare nurse in rural communities for 35 years, Gail is passionate about increasing the knowledge of rural nurses to allow more patients to stay within or to palliate in their home community. In 2011, she became one of the principal investigators of the BCNRI project, which focuses on increasing nurses' knowledge of caring for those with life limiting illnesses. Gail's involvement in BCNRI includes providing leadership in the rural community for all aspects of the project, as well as writing, delivering, and evaluating the curriculum. During her spare time, Gail enjoys spending time reading (primarily non-fiction) or quilting.
Lab Alumni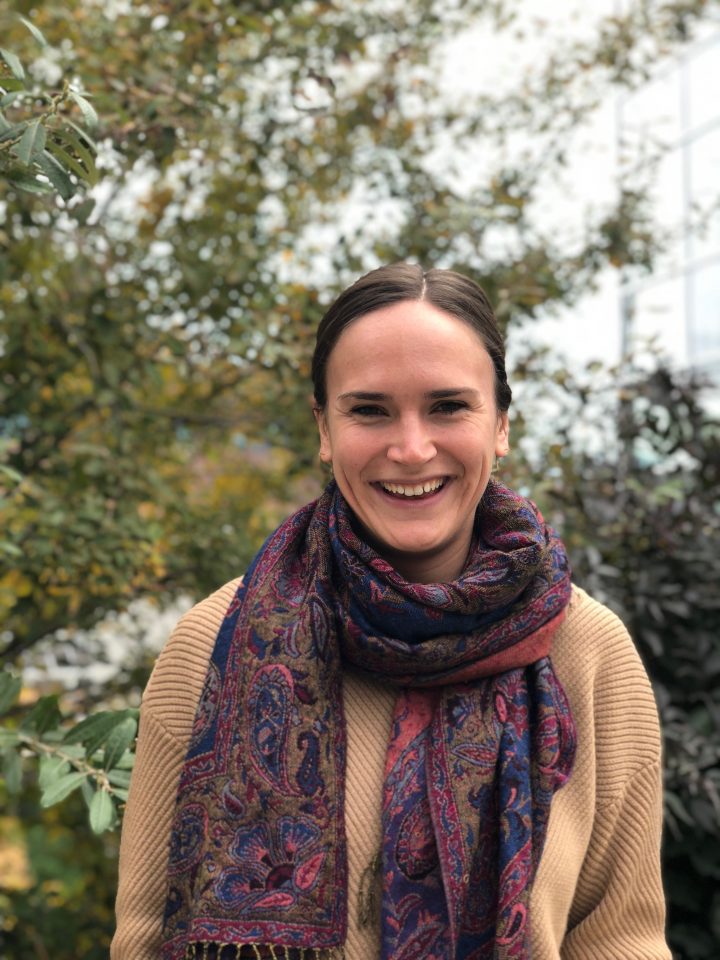 Madeleine Greig
Madeleine Greig is a research coordinator and Sessional Instructor in the School of Nursing at UBC's Okanagan campus. She received both her Bachelor of Science in Nursing and Master of Science in Nursing (thesis entitled, "Nursing students' experiences of moral uncertainty in the context of global health practicums") from UBC. Madeleine's research and clinical interests include palliative care, bioethics, harm reduction, and health policy. Her current role in the Health, Ethics and Diversity Lab is to coordinate a CIHR-funded study exploring the practice, policy and ethical implications of Canadian nursing roles in medical assistance in dying (MAiD). In her spare time, you will find Madeleine surrounded by her friends and family, harvesting veggies, skiing in the back-country, and enjoying the bounty of the Okanagan Valley.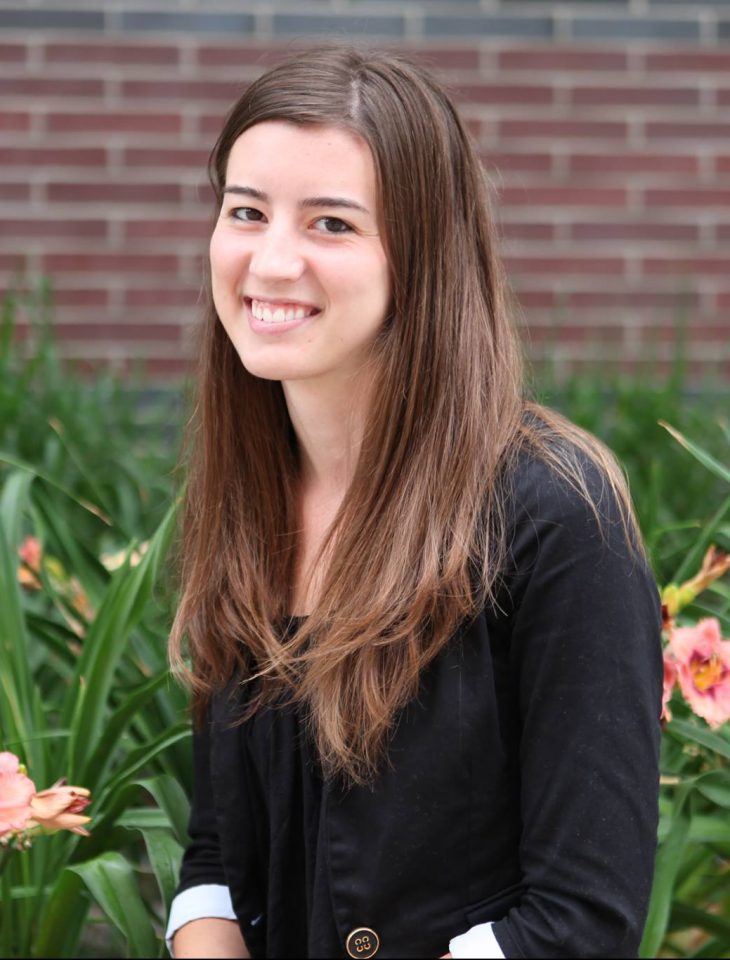 Miranda Dalhuisen
Miranda Dalhuisen graduated with her Bachelor of Science in Nursing from UBC's Okanagan campus in 2011. Currently, she is completing a Master of Science in Nursing at UBC's Okanagan campus under the supervision of Dr. Barbara Pesut with the intent to explore palliative care among Indigenous populations in British Columbia. Previously, Miranda worked as a Research Coordinator in Dr. Pesut's lab and as a Registered Nurse on a medical unit and in hospice palliative care. Miranda enjoys playing soccer and traveling.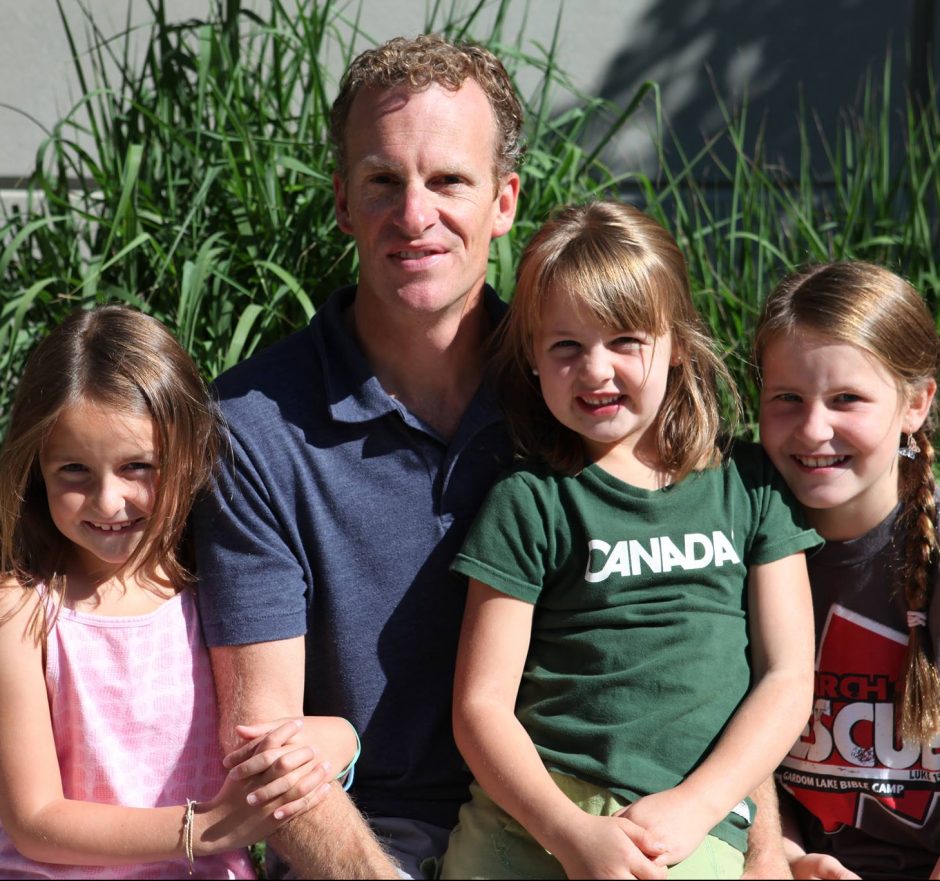 Glendon Wiebe
Glendon Wiebe successfully completed his PhD program at UBC's Okanagan campus in September 2018. He is currently the Chair of Counselling Services at Okanagan College and has been working with students in post-secondary settings for the past 10 years. His research primarily focuses on health, family, and religion. Specifically, Glendon explored parents' experiences of their adult child's religious deconversion. Glendon was born and raised in Kelowna, BC, is married, and has three girls. Some of his hobbies include camping, soccer, and leisurely reading.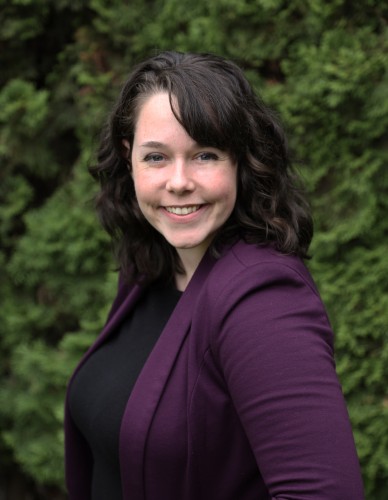 Megan Stager
Megan Stager is completing her undergraduate degree in Psychology with Honours. Megan is involved in research at the Health, Ethics and Diversity Lab on Medical Assistance in Dying (MAiD), where she is contributing to analyses of nursing policy and practice and nurses' opinions and beliefs as they pertain to MAiD. Megan is also involved in the Nav-CARE project, managing data for the research team. Megan's prior experience involves project management, data collection, data analysis, psychometrics, grant application, and academic writing. In her spare time, Megan enjoys music, film analysis, and screenwriting.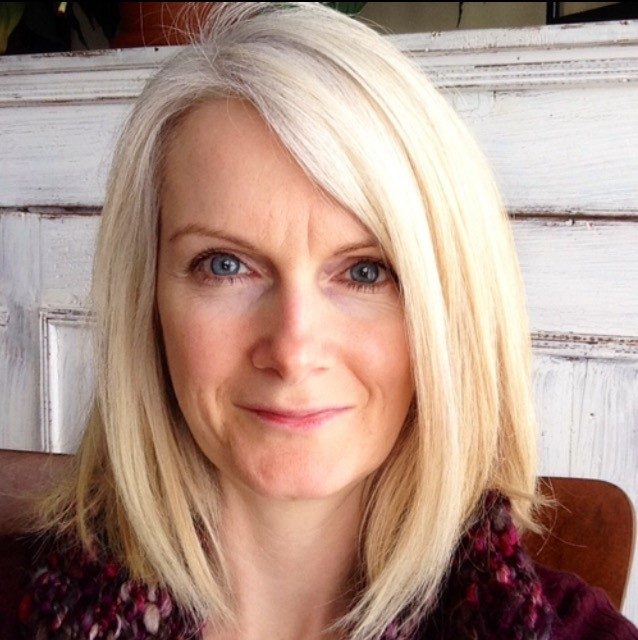 Kelli Sullivan
Kelli Sullivan received her Master's in Family Studies from UBC's Vancouver campus. Her experience includes both academic research and non-profit management. For the past 7 years her focus has been on moving research into policy, practice and programs. In this capacity she has experience building successful research-community partnerships, organizing health research presentations for the public, developing innovative community-based hospice palliative care programming, as well as creating and managing social media and online content. Her role at the Health, Ethics and Diversity Lab was to ensure that the knowledge gained is moved into practical applications and strategies to support accessible and sustainable health service delivery. Family-life and "local-living" in the North Okanagan with her husband and two sons are what keeps her centered.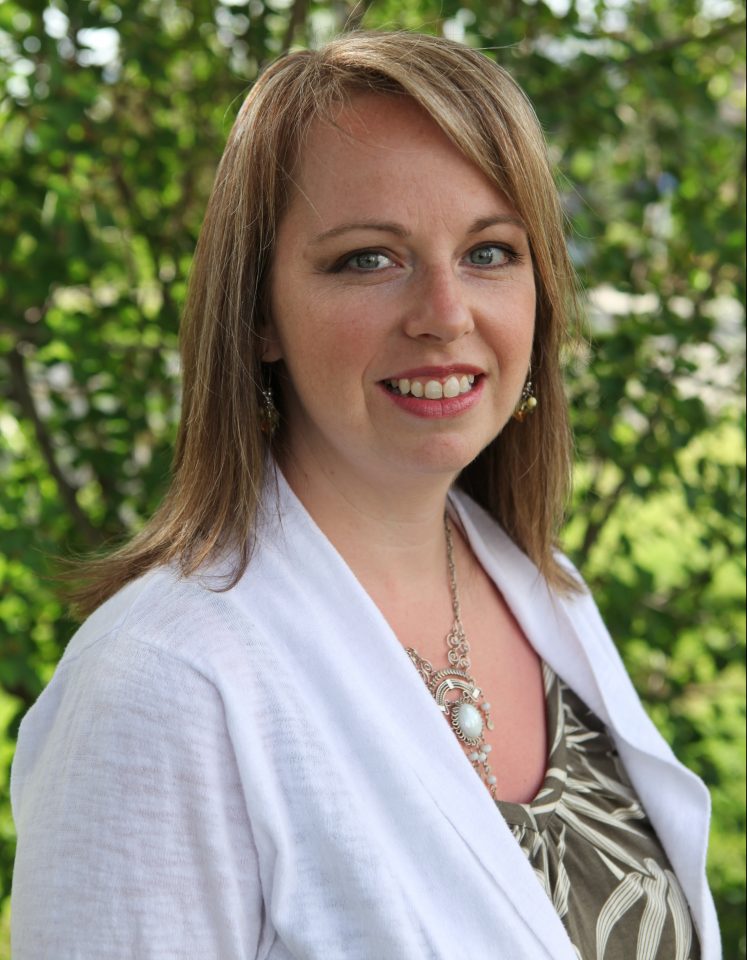 Lynnelle Erbacker
Lynnelle has recently completed her Master's degree in nursing with a focus on palliative education for care aides. She was privileged as a nursing student to become involved as a research assistant on palliative care project. This involvement ignited her passion for palliative care which led her to pursue a career as a palliative nurse. She is now a registered nurse at a local hospice house. Lynnelle is also passionate about quality education for the nursing profession. She taught at UBC Okanagan's the School of Nursing for four years and enjoyed this experience immensely.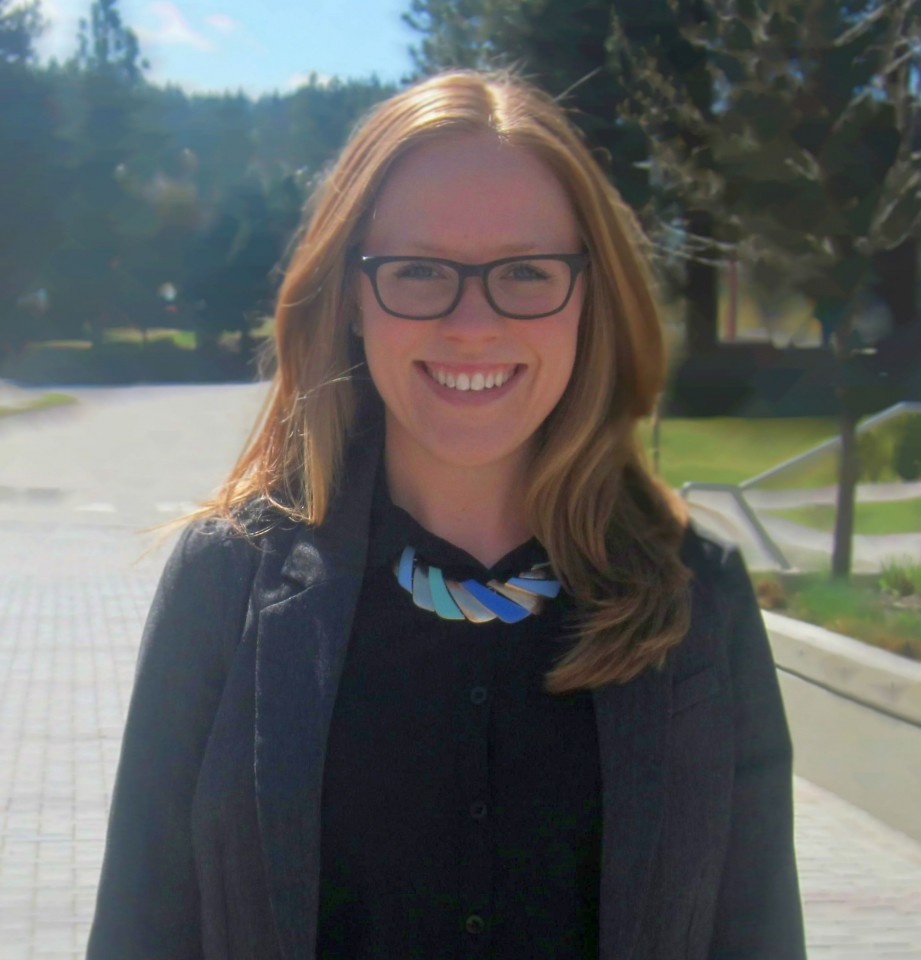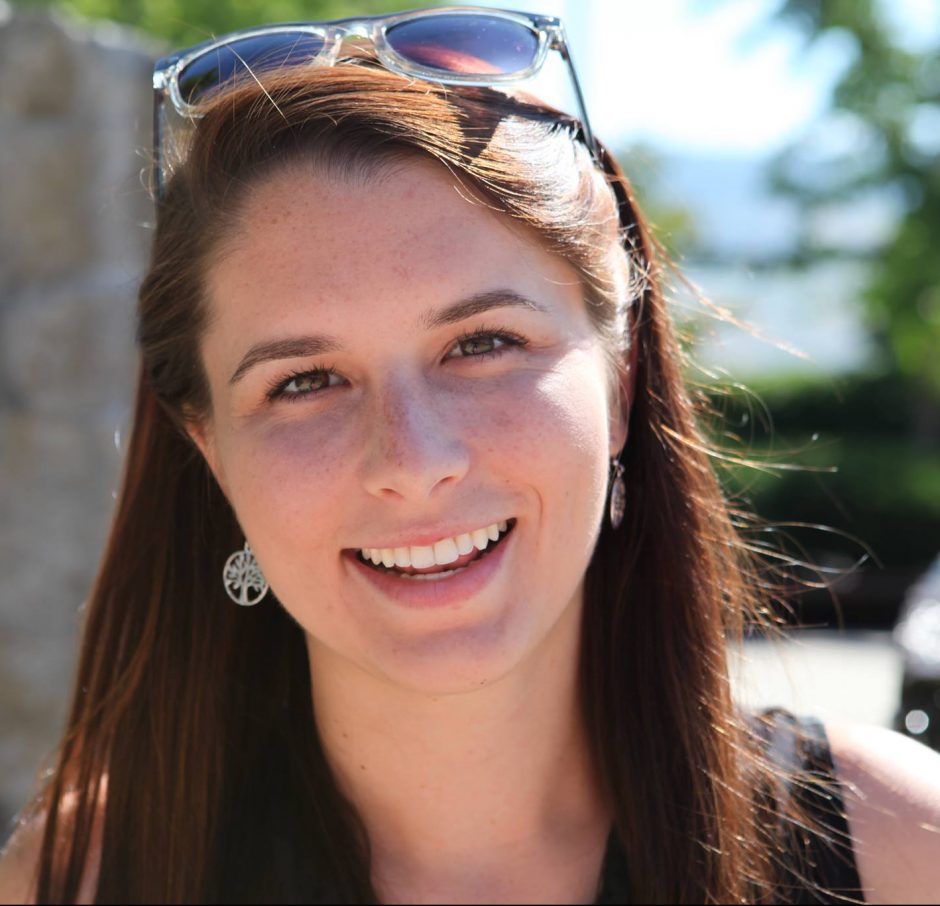 Sarah Koss
Sarah Koss worked as a research assistant for Dr. Pesut from May 2013 – June 2015, while completing her Bachelor of Arts in Honours Psychology at UBC's Okanagan campus. As a research assistant, Sarah primarily did statistics for the TCARE project, but also helped with creating healthcare resources and managing the visibility and online presence of the Health, Ethics and Diversity Lab. Sarah has a passion for research as it gives her the opportunity to be creative and help people. Her research interests include healthcare, positive psychology (i.e., happiness and subjective well-being), spirituality, and religion. Sarah is continuing to explore these interests at Harvard where she is currently pursuing a Master of Divinity. During her spare time, Sarah enjoys hiking, cycling, knitting, and baking.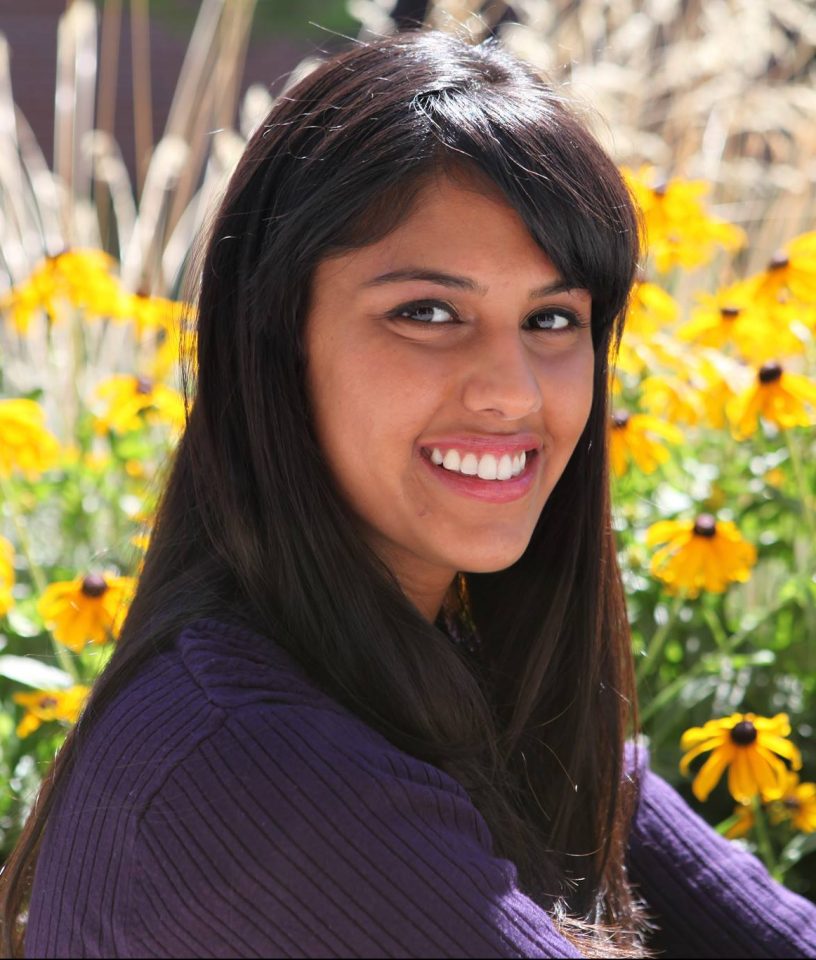 Bhavn Sraon
Bhavn Sraon graduated from UBCO Okanagan's Bachelor of Science in Nursing in 2015. Since March 2013, she has worked as a research assistant for Dr. Barb Pesut, with a primary focus on the BCNRI project, which allows her to engage in the scholarly pursuit of health and healing practices. Bhavn's experiences in nursing as well as working on the BCNRI project have helped her develop a passion for geriatric nursing. She appreciates meeting new people and enjoys listening to their stories. Bhavn's personal interests include reading, enjoying the sunshine, and watching comedy films to take her mind off stressful days at work.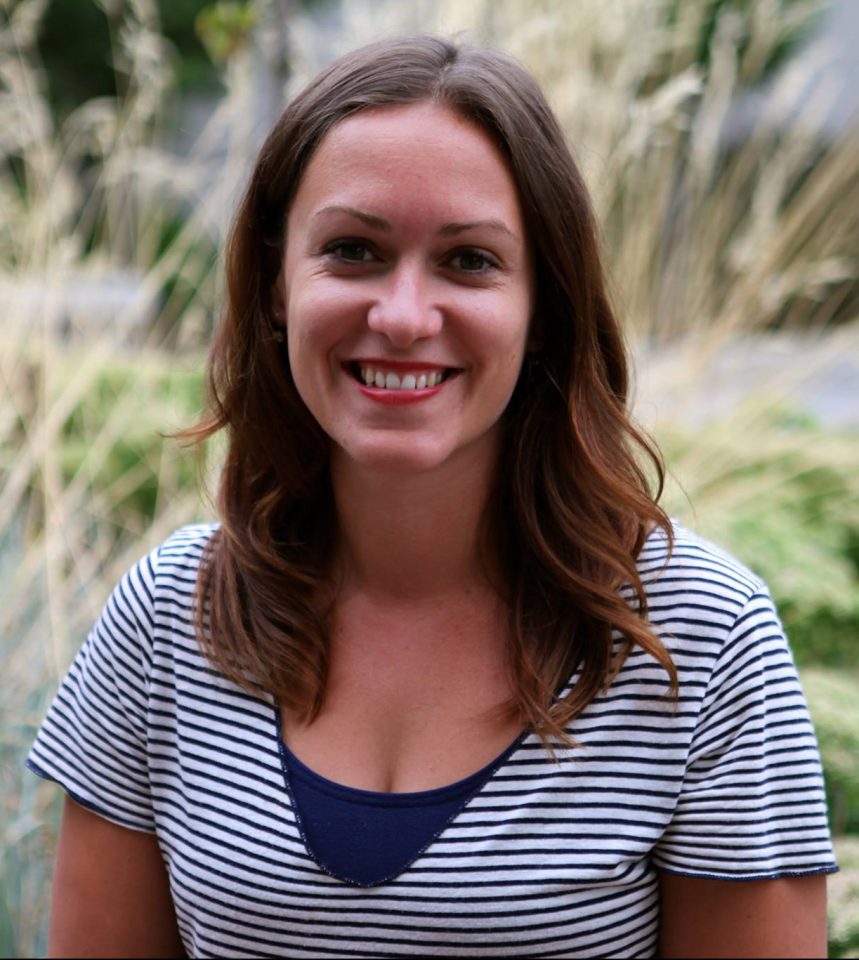 Janelle Zerr
Janelle Zerr's nursing background is in acute oncology and she recently completed her MSN at UBC's Okanagan campus. Janelle has a passion for family nursing and understanding the nurse-client relationship, as she recognizes the critical role families play in healthcare. Janelle is particularly interested in the weight that family caregivers often carry in their role which informed her thesis work on The Family Caregiver Decision Support Guide, a document to help support individuals caring for palliative loved ones at home. In 2013-2014, Janelle worked as a research assistant for Dr. Barb Pesut on the PUSH-R project. Her responsibilities included conducting and presenting a literature review on innovative health care delivery for the collaborative PUSH-R research team. After completing her MSN, Janelle joined UBCO's nursing faculty as a sessional instructor. In addition to teaching, Janelle is employed as a casual RN at Kelowna General Hospital on a surgical unit. Janelle is married and has three boys. Her interests include music, gardening, travel and spending time with her family.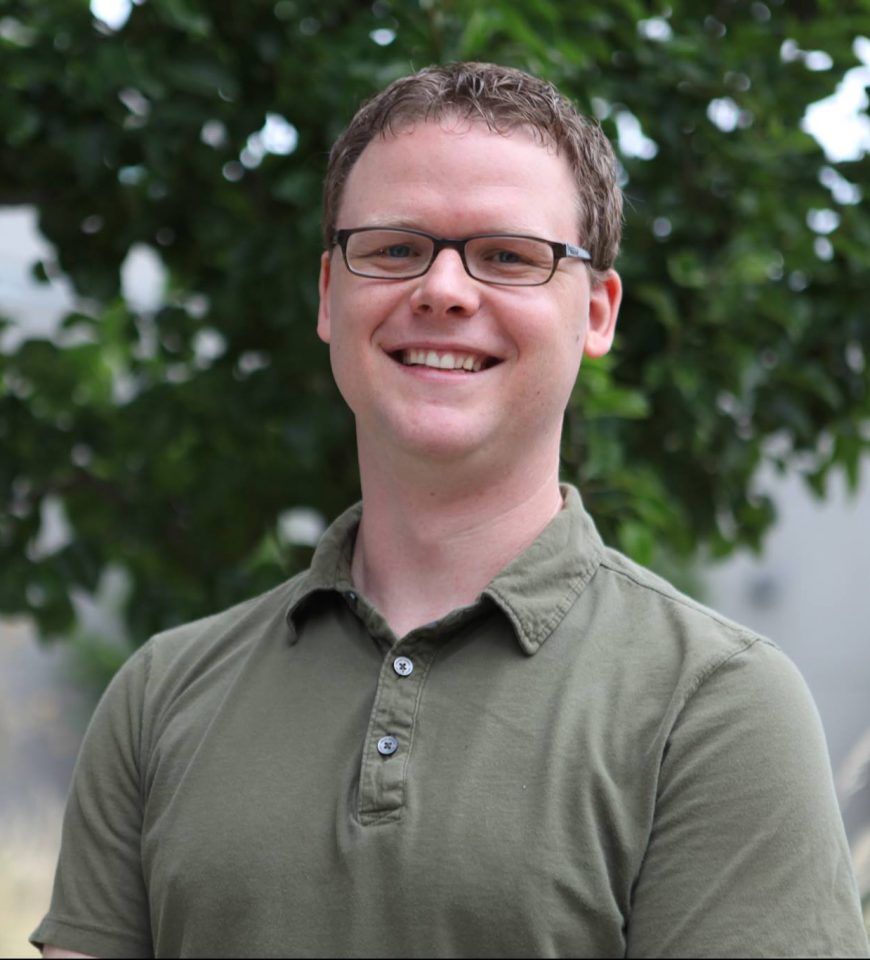 Dennis Jasper
Dennis is a registered nurse with 14 years' experience in mental health nursing and he has been a faculty member for the School of Nursing at UBC's Okanagan campus since 2010. In 2011, Dennis started working with Dr. Pesut as a graduate student with a research focus on bipolar disorder. Dennis is passionate about studying mental health care, as he wants to help make life better for people with mental health disorders. When Dennis is not focusing on research, he enjoys acting, hiking, running, and camping with his wife and 3 children.
Honorary Members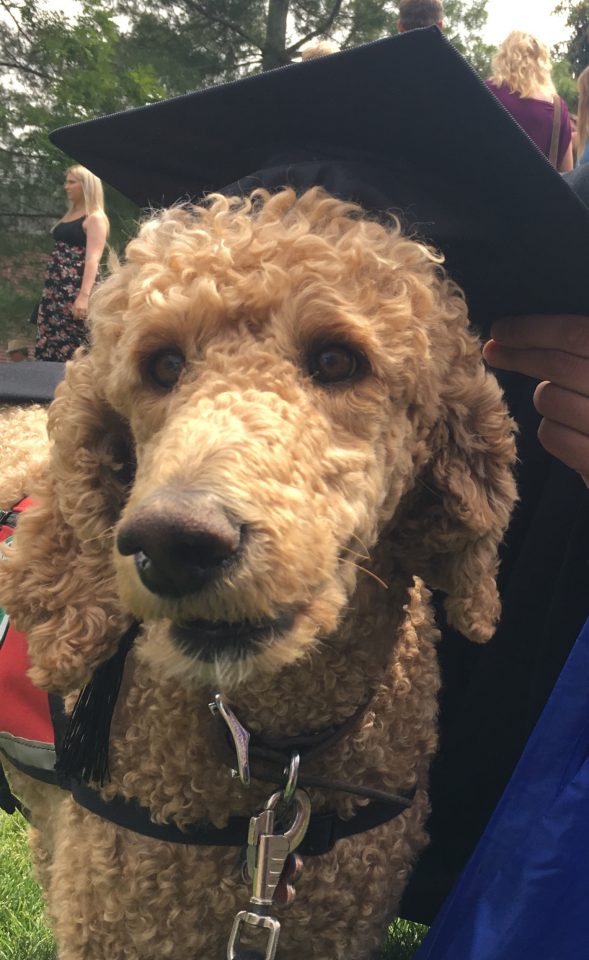 Ellie
Ellie is Dr. Pesut's standard poodle. Ellie's sweet disposition and calming presence make her a welcome member of the Health, Ethics, and Diversity lab. Ellie has been a part of the UBC Okanagan BARK program, which brings together university students and trained therapy dogs in an effort to reduce student stress. Ellie's main interests include walks, hiking, and cuddling.